Artist Statement - Painting is a joyful experience of vivid colour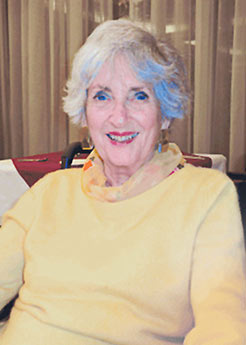 Wilma Pinkus
Painting is a joyful experience for me. Each painting is an expression of my personality and my view of the world. Allow me to explain what my goal is when I paint.
It is to wrap the viewer in the warmth, the richness and the glow of colour so luscious you can almost taste it. Colour is important in everything I do. I wear brilliant colours, my vocabulary is colourful and food is arranged on the plate with varieties of colour to wet the appetite.
Colours arrange my palettes. I have two red, and one for blues, yellows and earth colours.
Vivid colour is the key element in my work. The colour bounces.
The first watercolour painters applied the pigment using a transparent technique. My approach is anything but transparent.
My approach to watercolour painting is normally mistaken for oil painting. Traditional watercolour painters use a transparent technique. Since I use bold and pure colour to model the image the viewer may question that medium.
I layer colour over colour, light over dark, and dark over light. This creates a very dense and rich colour effect that has evolved over my five decades of study and experimentation.
I feel my working method is somewhat unique making the completed paintings recognizable as distinctly Wilma Pinkus.